OUR STORY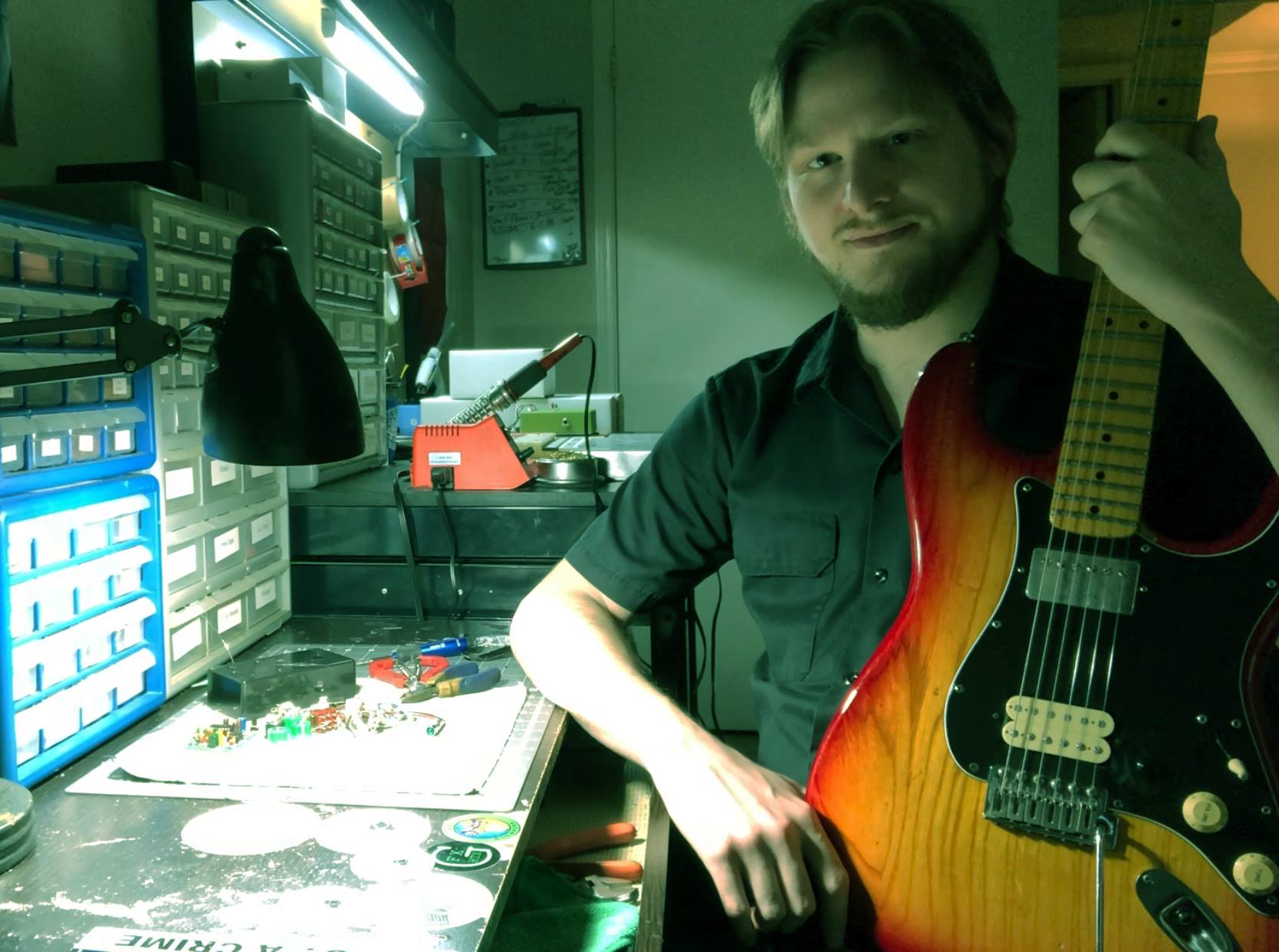 Artistic creations for creating artists; Garland FX cares about your personal tone experience in the world of guitar.
" Since 2008, I've offered the world amazingly affordable boutique guitar effects pedals - 100% handmade in Houston, TX USA. Garland FX pedals are carefully made with working musicians in mind; featuring unique aesthetics - including but not limited to my signature hand-etched finishes, home-style paint methods, and tweed/tolex wrapping.

Come for the looks. Stay for the sound. Return for the value.
What really counts is the sound and what you experience based upon your personal guitar ear's needs. Every pedal I build is a commitment to what I consider ' awesome tone ' - no matter if it's a basic boost, or a complex combo of drives. Each Garland FX circuit is tested and ear-picked, and other PCB projects we offer from GuitarPCB.com are always built with the best parts and components we can source - many of them locally. You can trust that what you see and hear in demos or reviews is the type of purchase experience we expect you to have. Or I will refund you or replace it!
Service is everything, and it IS a lost art. I do everything I can to deliver an experience you will never forget - and for the best reasons! When you order a Garland pedal or product we guarantee an estimated time of completion based upon estimates at the time of order. Once you are on the Client Build List - that's when things get fun. We allow purchasers to select their knobs and LEDs based on inventory availability, as well as a great deal of say in how their choice of finish is incorporated into the pedal creation. It's your pedal, and you are a unique player - therefore your pedal should be as unique as you. Many times you will see your pedal coming to life via our social media stream on Instagram/Facebook, too. Witness the assembly line as it should be - with your pedal specifically focused upon build-by-build. Once it is marked as shipped - oh boy, now is the time to get excited because this is what it is all about. It's like being a kid waiting for that toy you sent the coupons up you saved for - it shows up in the mail, and you open it - wow, a pedal made just for you! It's an experience I wish I could have myself and I built the thing!! "

- Patrick Garland

BUILDER BIO:

Born in Lubbock, Texas but raised in Houston; Pat began playing guitar in 1995 at age 10. Through his own personal repair endeavors, he began to operate on guitar electronics. By 2006 he lived in the San Marcos/Austin area, had built his own guitar, and worked as a guitar technician and salesman at New Braunfels Music; servicing hundreds of client guitars until returning to his native Houston to expand pedal operations. By combining personalized customer service with his craftsmanship and love of music, hundreds of his pedals have been built for global clients - many of them return customers. We're confident that you will love what you hear when you plug in a Garland pedal! It is truly homegrown Texas tone!

Want to learn more about Pat and the history of Garland FX? Look no further than Pedal of the Day :

PEDAL OF THE DAY INTERVIEW

FOLLOW US!
Garland FX FACEBOOK
Garland FX INSTAGRAM

CONTACT US!